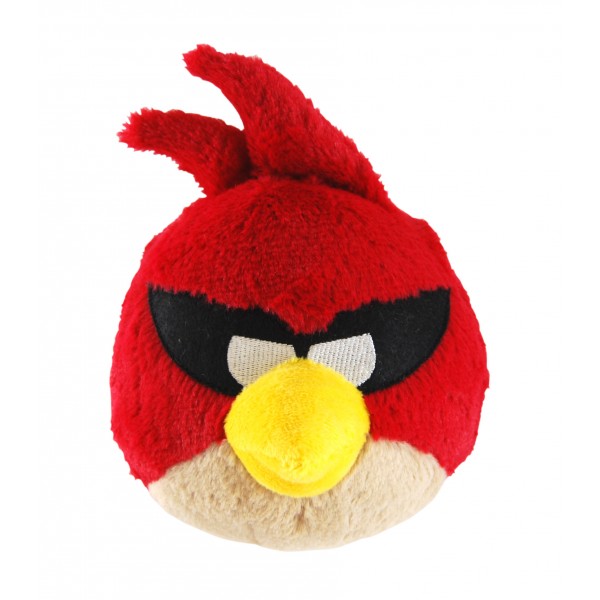 Unless you have been living under a rock for years, you will have heard the unmistakable taunting laughter and soundtrack music to Angry Birds, one of the most successful games of 2010. With over 12 million copies of the game has been purchased through Apple's App Store, and over 1 billion copies on other platforms, its popularity lays in its addictive, deceptively clever and challenging puzzles. The franchise has expanded its products to items from lunch boxes to keyrings, with its fans not necessarily children. Its almost inconceivable that there is a movie, and adventure theme park dedicated to this game.
With the launch of
Angry Birds Space
, a collaborative effort with NASA, comes a new line of plush toys which include original characters, alongside new heros. The limited series is currently available in three sizes, 5", 8" and a small backpack clip. Velvety soft and invitingly squeezable, these rotund characters emit three distinct authentic sounds from the game, making them a must for the serious Angry Birds Collector.
The plush toys are well made, with stitching both strong and close together, giving the impression that they will endure some friendly slingshot fights and re - enactments. The colours are vibrant and true to character. The tiny costuming and embroidery shows a good standard of attention to detail in the design and construction of the toy.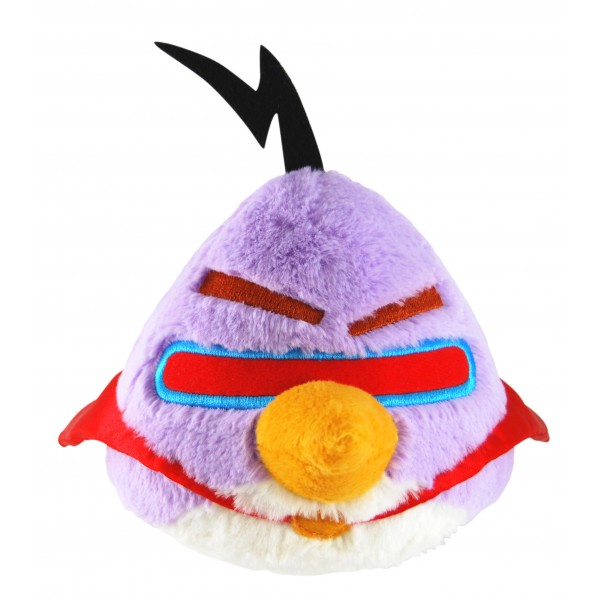 There are no hard, sharp or detachable parts and with the noise activator deep inside, the
Angry Bird Plush
would be a suitable toy for children aged 1 and upward. The pricing is comparable to other licensed plush toys. The only complaint which could be made about these toys is that the flat noise button, hidden deep inside the soft belly of each of the characters, can be difficult to find in order to set off. With the repetitious maddening laughter of joyous birds, this may not be a negative aspect.
Moose World Enterprise
distribute these officially licensed products through a number of venues making them accessible online and in most toy and variety high street stores. With Father's Day celebrated in many countries shortly, this may be a present which will bring a smile to Dad's face, rather than risk the traditional socks or handkerchief gift offerings.
Angry Birds Space 8" Talking Plush RRP $25
Angry Birds Space 5" Talking Plush RRP $14
Angry Birds Space Back Pack Clip RRP $8
Disclosure: The author was grateful to have been sent a plush toy to review.
Product photos
Via Wiki